May 15, 2015
January 26, 2017 (Last Updated)
Reviewed by Kiyoko Kinoshita
Note: The previous page may have more information regarding this series.
View All Motifs
The motif list screen shows all of the structures that are considered motifs within the glycan repository.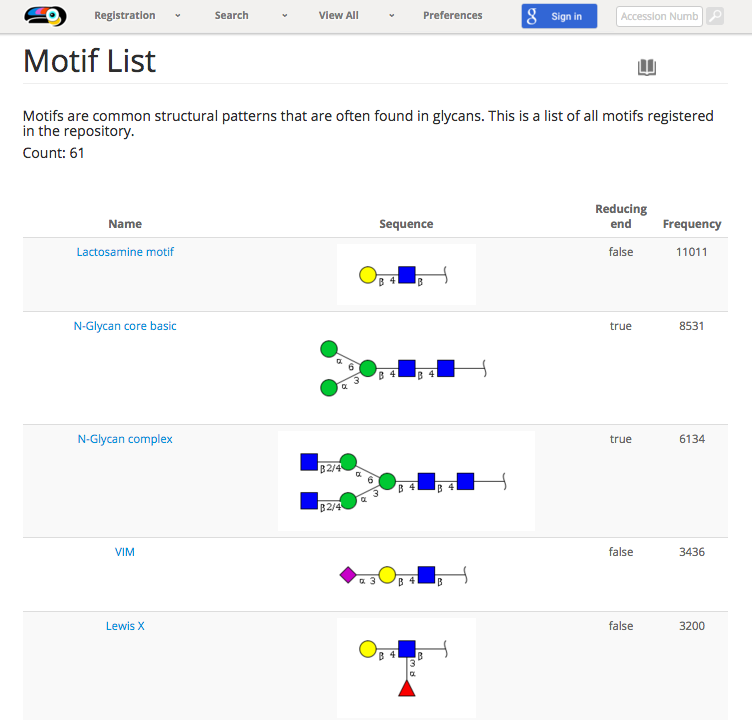 Each motif is a link to a more detailed page. For instance when the "N-Glycan high mannose" motif is clicked, the following screen will be shown.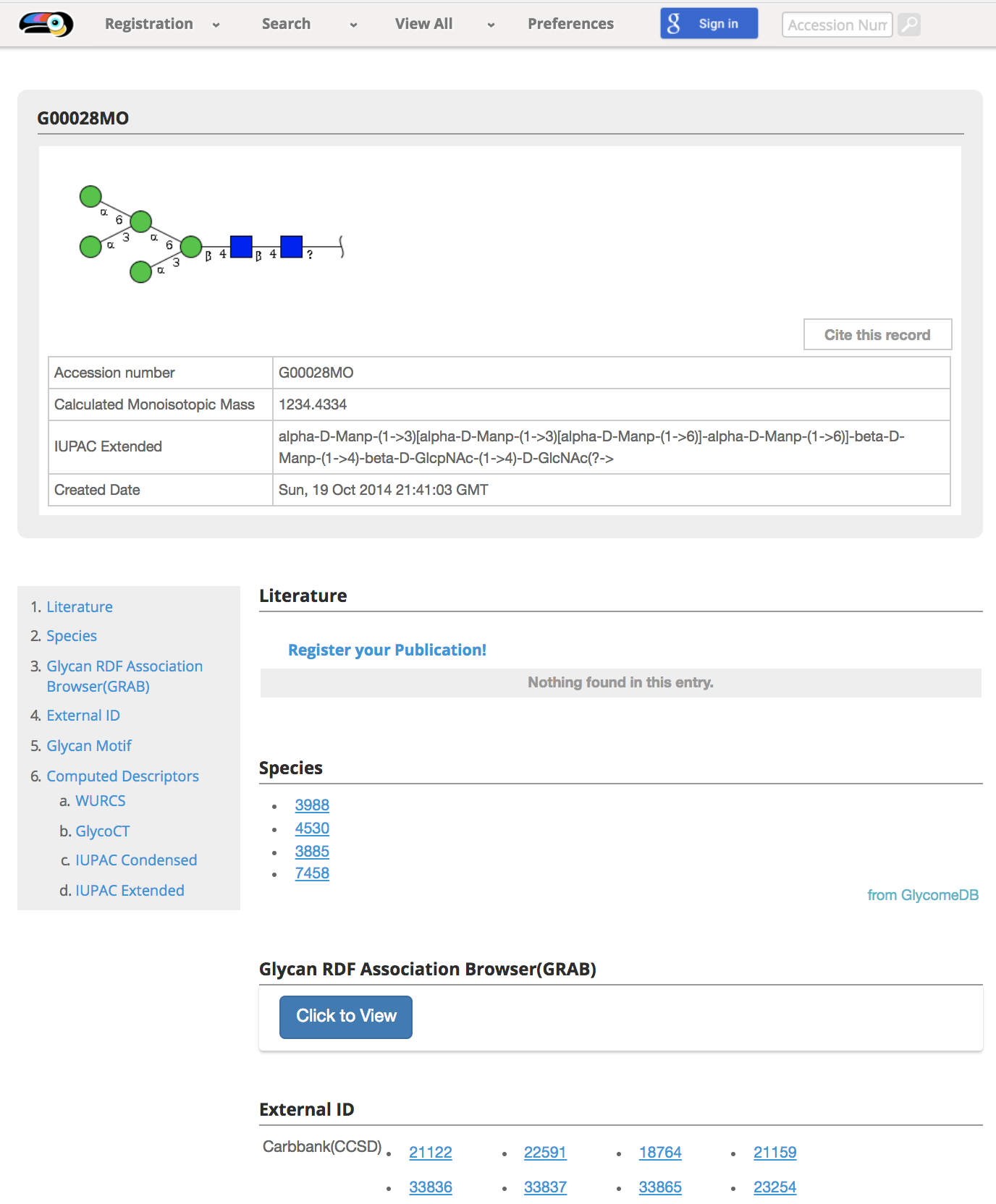 Please contact us in case there are any issues with this list.
If you would like to know more, please feel free to read the next page in this series.