May 15, 2015
November 5, 2019 (Last Updated)
Reviewed by Kiyoko Kinoshita
Note: The previous page may have more information regarding this series.
Accession number search
If you already have the accession number of the glycan that you are looking for, displaying it's information is a one-click process. Simply copy the id into the search field:

Once found, the results will be shown on the next screen: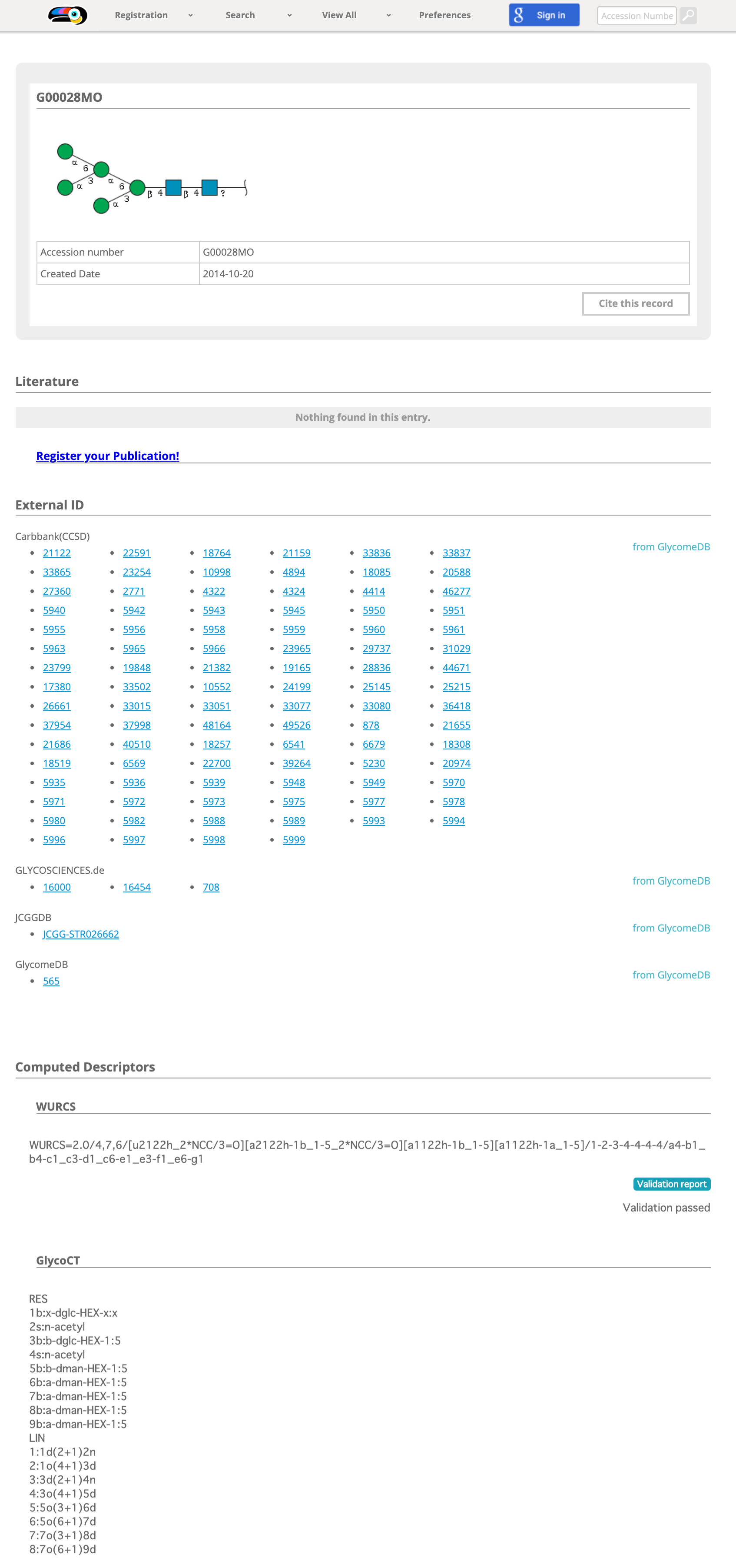 Result page of searching for "G00028MO". Any linked data found will also be displayed.
If you would like to know more, please feel free to read the next page in this series.